There may be occasions that require you, as a system administrator, to assist users with resetting their username or password. The following walk through is directed at administrators with full access to the tools in the system.
Important things to note:
Basic users do have access to use the forgot password option provided on the login page. If this doesn't appear to be working, you may need to assist the user with making sure their username is being correctly entered and that their email is listed properly in their employee profile. A walk through of that process is listed as well.
Getting Started:
First navigate to Administrator > Manage Users.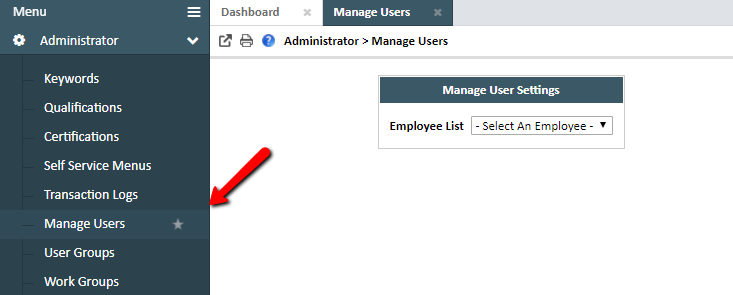 From here you will select the user from the drop down menu.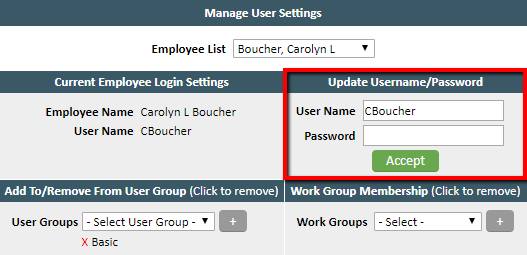 This page allows you to edit/update both the username and update a temporary password for the user. Once you make the changes you will click the green 'Accept' button.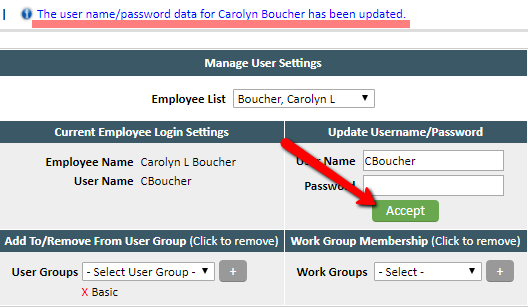 Your user will then be prompted to create a new private password when they enter in the temporary password.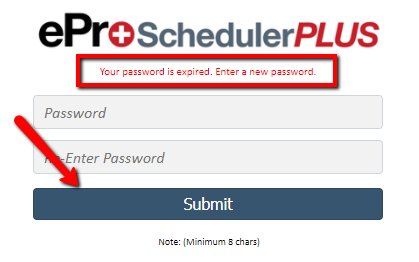 Forgot Password Tool:
The forgot password tool option is located on the main login page. To request their current password be sent to them through email, users will click the grey 'Forgot Password' link.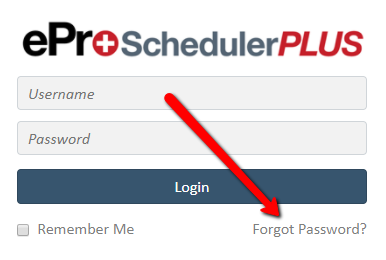 They will then be prompted to enter their username as well as the security code. If they don't understand the security code displayed, they can click the blue 'Change' button to reset it. Once they enter this, they can click the blue 'Submit' button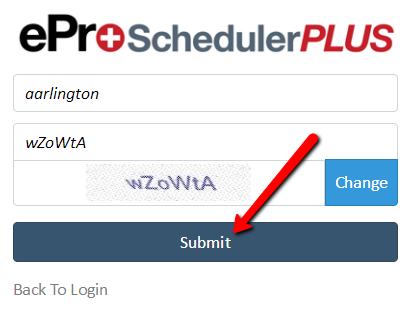 Upon submission, they will see the green message displayed indicating that the password has been sent to their email. The email displayed will be the one currently listed in their employee profile.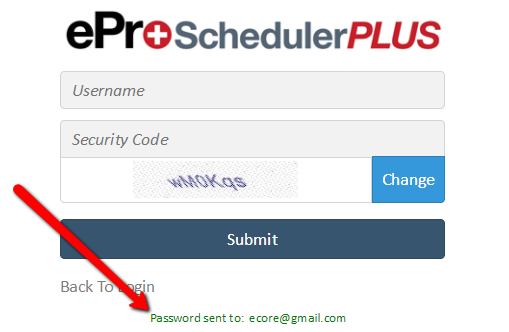 The email notification they receive will look very similar to the one below and will contain their current password.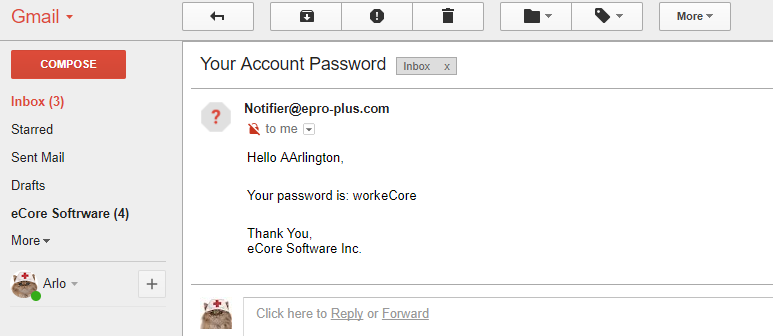 From that point, they will be able to log in properly using their username and password.