There are times when it is necessary to split a shift, this can be done for a variety of reasons including needing to split the shift between two employees or when an employee needs to leave in the middle of a shift.
Important things to note:
Once you split a shift, there is no way to reverse the split. The only way to restore the original shift will be to delete the second shift created and then update the first shift to the original settings.
Getting Started:
Splitting a shift can be done from any page where you have access to the schedule item but for our walk through, we'll be looking at it from the Schedule Worksheet. To begin you will first navigate to ePro Scheduler > Scheduling > Schedule Worksheet.

From this page you will see the 'Edit' column where you will select the green double arrow icon for the shift you would like to split.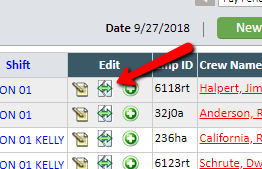 This will open up the Shift Split window. From here you will enter the duration of the first shift and then click the grey 'Split' button.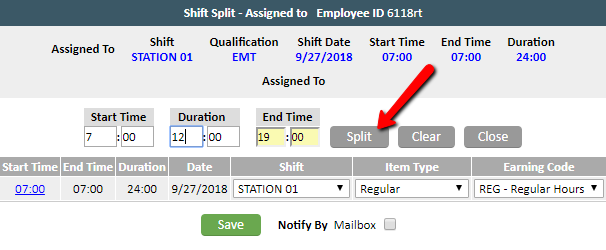 Once you have Split the shift you will have the ability to update the Item Type and Earning Code for each shift before clicking the green 'Save' button. In our example, we have applied a time off code to the second shift.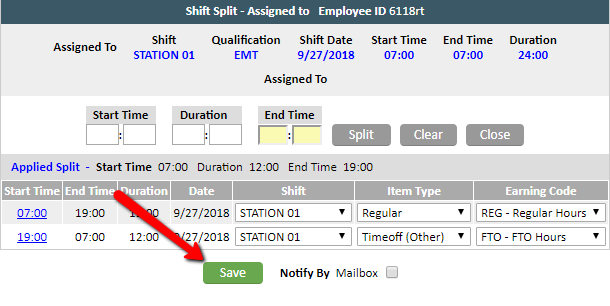 Setting either shift as time off will trigger the option to insert an open shift in its place.

Once you click the green 'Yes' button, the page will refresh showing the two shifts created from the split along with the new open shift.